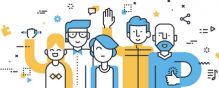 PrimeWater brings together an international team of research organizations, SMEs, water associations, private enterprises and public water authorities from Europe, United States and Australia.
The consortium covers a wide spectrum of expertise – Earth Observation science, Water science, Information and Communications Technology, Modelling, Integrated Water Resources Management, Social Sciences and End Users involvement and dissemination – required to fulfill and respond to the ambitious and innovative objectives and challenges of the project.
EMVIS Consultant Engineers S.A. is a private company, actively involved in the field of Water Resources and Environment Management, through design studies, advisory work and research.
EMVIS coordinates the management of the project and monitors its progress. EMVIS is leading (a) the development of process-based ecological models and the scientific experimentation on the assimilation of EO data into ecological models, and (b) the development and validation of data-driven algorithms for error reduction and HAB forecasting. EMVIS also leads the design and development of the operational platform of PrimeWater, as well as the development of a business model for PrimeWater and seeks the market needs to be satisfied by the project.
The Institute for the Electromagnetic Sensing of the Environment (IREA) of the National Research Council (CNR) is a research institute with experience in environmental monitoring, aiming to detect anthropogenic activity and its influence on sensitive ecosystems.
CNR-IREA leads the EO Science Virtual Lab for advanced water quality products. CNR-IREA guides the development and testing of algorithms for hyperspectral data processing and mapping. CNR-IREA contributes also in the validation of the PrimeWater service line.
SMHI is a public body under the Swedish Ministry of Environment providing decision support to a broad range of end-users, based on meteorology, hydrology, oceanography and climatology information. The institute is responsible for national monitoring and modelling in these fields, data archives and refinement of information for societal needs.
SMHI is leading the efforts for the improvement of forecasting services through EO cross-cutting research in hydrological and ecological modeling. SMHI will set up an operational version of the World-Wide HYPE model to support the international case studies of the project. Additionally, SMHI will experiment in enhancing the accuracy of hydrological forecasts in a seasonal time scale through the assimilation of EO data.
EOMAP is a world leading company for optical remote sensing in the aquatic sector. Pioneering in the field of commercial high-resolution mapping services, EOMAP's value-adding services are applied at regional through to intercontinental scales, providing continuous and long term environmental information for water related industries, environmental agencies or research organizations.
EOMAP is supporting the development of the EO Science Virtual Laboratory, turning the data acquired by multispectral sensors on Landsat 8 (L8) and Sentinel-2 (S2) into information on water status and quality. EOMAP will deliver an operational system to automate the provision of EO-derived water quality products to the modelling components in the selected use cases.
The International Water Association (IWA) is the largest global network for water professionals, with a membership of leading companies in the fields of water services, infrastructure engineering and consulting, as well as thousands of individuals working in research and practice.
IWA will lead the dissemination activities of the project and the efforts to reach new markets, through the establishment of a Community of Practice. IWA will also assist the identification of end-user needs and, then, validation that the PrimeWater products respond to these needs.
BSB is a business school with expertise in applied/behavioral social science in the agriculture sector. BSB has expertise in the collection and analysis of experimental data on user attitudes towards particular traits of products and services, in order to construct statistical models on the probability of adoption decisions.
BSB is leading the collection and analysis of experimental data on stakeholder attitudes towards particular characteristics of EO-based services. The analysis of such data in the beginning and towards the end of the project will identify the determinants of EO-based service adoption and will evaluate the effects of the project itself on such adoption decisions.
Ente Acque della Sardegna (ENAS), is Italy's largest public water utility based on multipurpose dams. ENAS was established to construct and manage a freshwater supply system for the sustainable and rational use of water resources on the regional scale. The supply system comprises works and infrastructure for the collection, storage and conveyance of water.
ENAS is actively involved in the identification of end-user requirements and is an integral part of the co-development and co-evaluation processes of the service line. ENAS will also be involved in data collection and pre-processing for the case study located in Italy.
CSIRO is Australia's national science agency, solving Australia's greatest challenges through innovative science and technology. Uniquely positioned to tackle such challenges, CSIRO is home to over 5,500 of the world's brightest minds networked across a comprehensive research portfolio. CSIRO collaborates closely with industry, government and the extended research community to drive innovation that leaves a lasting legacy for Australia.
CSIRO will be implementing, validating and testing new EO data, as well as producing near-surface hyperspectral data for ingestion into modelling. CSIRO will experiment in the pilot studies in Australia, analysing multi- and hyper-spectral imagery for assimilation in process-based models, and developing data-driven algorithms to improve the performance of HAB forecasting. CSIRO is mobilising AquaWatch to support identification of end-user requirements, supporting communications activities including the Commmunity of Practice, and will undertake service validation and benchmarking for their Australian case studies.
The Office of Research and Development is within the U.S. EPA and provides leading-edge research necessary to protect human health and the environment.
US EPA Office of Research and Development has a history of working with multiple end-users with wide ranging needs and requirements related to satellite Earth observations for water quality monitoring of cyanobacteria in freshwater lakes and reservoirs. EPA serves as an advocate to represent previously expressed limitations and difficulties in working with satellite data and decision support tools by various end-users.
Melbourne Water is a statutory authority owned by the Victorian Government, managing and protecting the city's major water resources for the community.
Melbourne Water, Australia's second largest water utility, manages water supply catchments, treats and supplies drinking and recycled water, removes and treats most of Melbourne's sewage, manages waterways and major drainage systems, and provides integrated drainage and flood management services.
Toxic cyanobacterial blooms represent a frequent water quality problem in Melbourne's waterways, wastewater lagoons and associated recycled water storage ponds, where they present a health hazard to humans and native wildlife, and interrupt recycled water supply to drought-stricken customers if not managed properly. Melbourne Water will contribute to the formulation of end-user requirements, and participate in the development, testing and validation of PrimeWater products and services.
SatDek Pty Ltd stands for Satellite-based Discovery of Environmental Knowledge with a focus on aquatic ecosystem earth observation –  from theory, to applied research to operationalisation and commercialisation
SatDek Pty Ltd's role in PrimeWater lies in end user requirements; operationalising EO cross-cutting services for predictive management of hydro-ecological threats; dissemination, communication and strategic planning for exploitation of the results and being involved with the  Community of Practice for improving water resources management. SatDek is also a liaison with GEO-AquaWatch.