EURACTIV special report "Can space technologies improve drinking water quality?"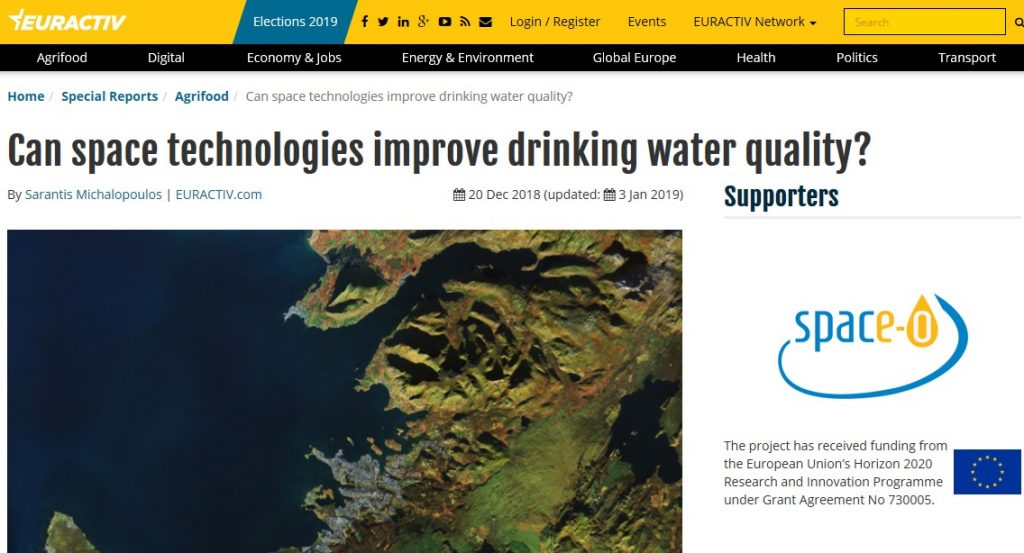 The use of space technologies in different sectors of the EU economy has seen an increase lately.
Advocates suggest that satellite data could help improve or even optimise production, from agricultural practices to drinking water processing.
In this special report, EURACTIV.com focuses on the SPACE-O, a recent EU Horizon 2020 project which deals with better management of drinking water.
It will examine how space technologies, such as EU's Copernicus space program, could help the industry address consumers' demands for safe drinking water.
The use of space technologies could play a crucial role in optimising potable water processing operations in order to achieve higher quality, according to the results of an EU-funded project.
The European Commission aims to make Copernicus, the EU's earth observation programme, a "top tool" in fighting climate change in the future, which will simultaneously be more involved in policies related to water management, a high-ranking EU official said. "One of …
Predictive management and process optimisation in water utilities mean less usage of chemicals, which results in a positive environmental footprint as well as less operational costs for the industry, an expert told EURACTIV.com.
Digital tools, which provide water utility operators with accurate and timely information, can improve drinking water quality and ensure better water safety planning, experts say. The quality of drinking water currently faces two main challenges: algae blooms and turbidity. Algae blooms can …