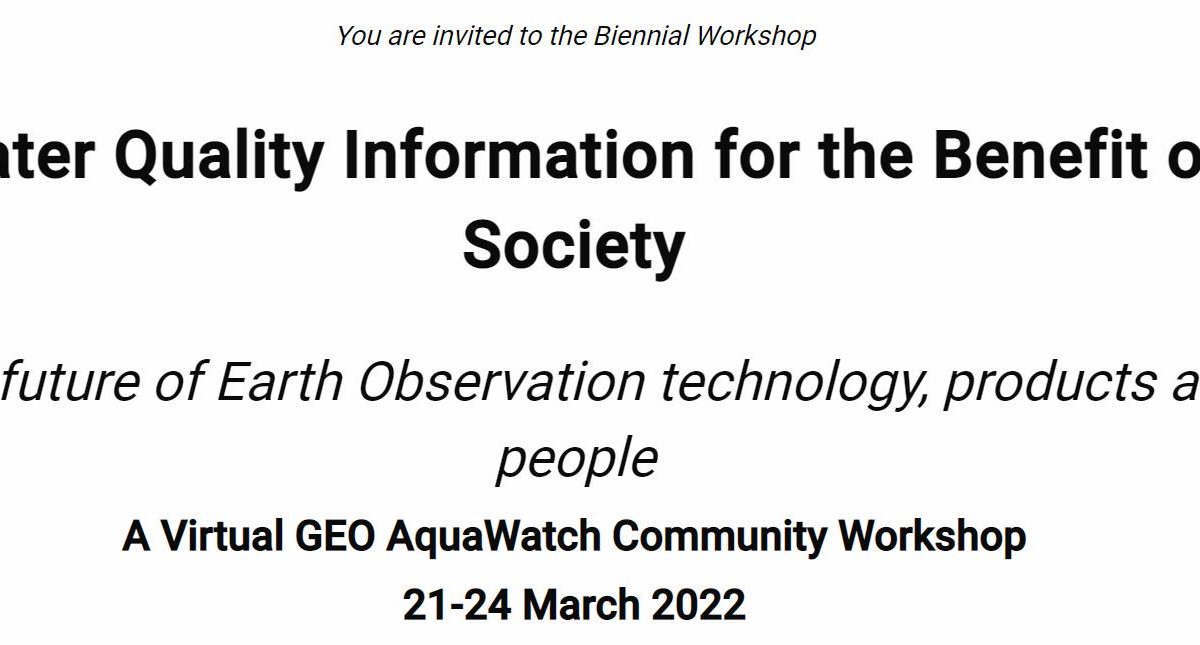 Virtual GEO AquaWatch Community Workshop (21-24 March 2022)
From 21 to 24 March 2022, representatives from the PrimeWater Consortium will join the GEOAquaWatch Biennial Workshop "Water Quality Information for the Benefit of Society: The future of Earth Observation technology, products and people". The objective of this biennial meeting is to assess the current state of the science, technology, products, and workforce of this field and identify short- and long-term priority activities for the GEOAquaWatch community.
More information can be found here. 
The programme of the event is available here.
On day 1 (21 March), Dr. Lara Agnoli, BSB Burgundy School of Business, presented the PrimeWater End Users Survey. The survey is targeted at anyone interested in water monitoring and forecasting services and it will help us study the attitudes of users and stakeholders towards Earth Observation services. The survey is part of PrimeWater's co-creation approach, integrating the users' preferences and associating user characteristics and needs with specific aspects of available products and services. Learn more about the survey here.
On day 2, the discussion will focus on "The Future of Water Quality Science & Technology". One of the session's moderators will be Dr. Arnold Dekker, SatDek Pty Ltd. SatDek Pty Ltd's role in PrimeWater lies in end-user requirements; operationalising EO cross-cutting services for predictive management of hydro-ecological threats; dissemination, communication and strategic planning for exploitation of the results and being involved with the  Community of Practice for improving water resources management. SatDek is also a liaison with GEOAquaWatch, strengthening the connection between this community and the PrimeWater project. 
Apostolos Tzimas, Managing Director at EMVIS S.A and coordinator of the PrimeWater project, will join the session with a presentation about "Adding value on Earth observation through cross cutting modeling applications".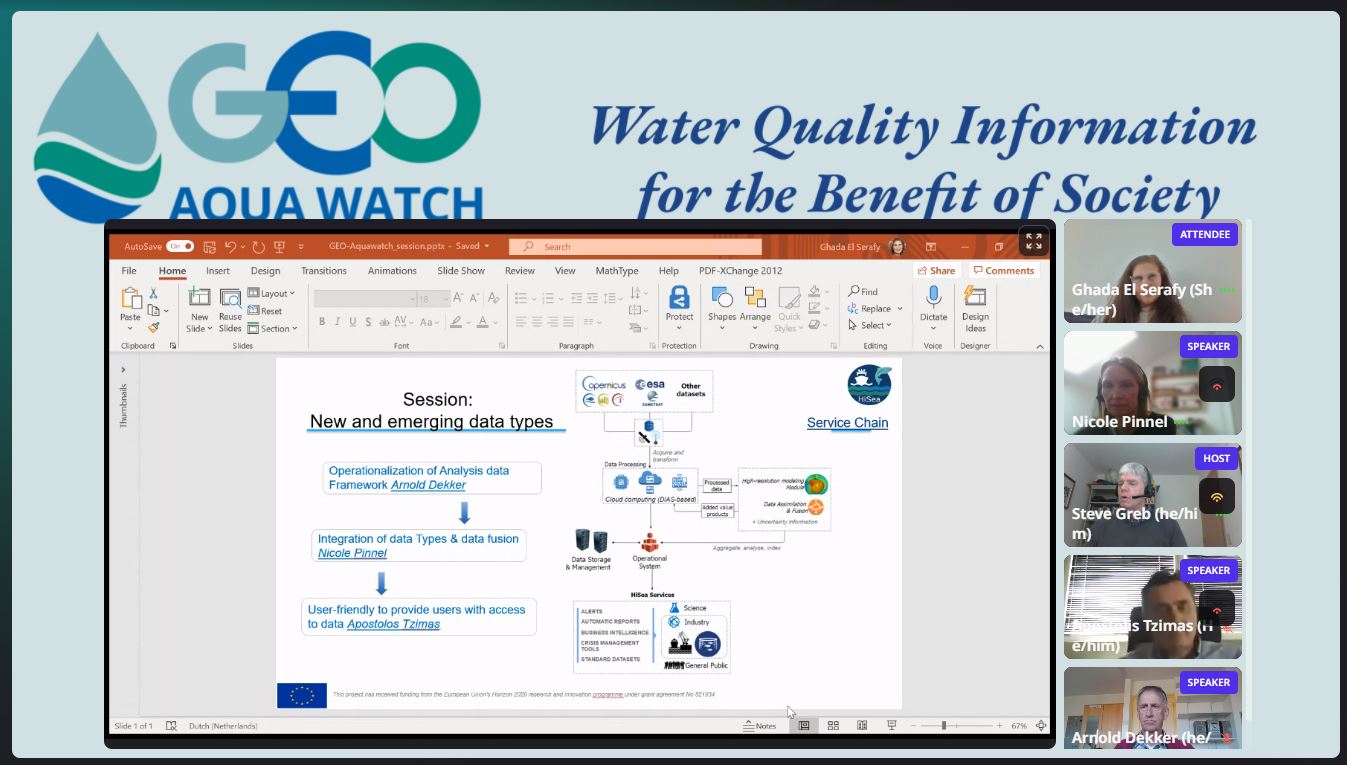 Over the next few days, the GEOAquaWatch meeting will provide a unique opportunity to engage with the international water quality EO community. You can still register here: https://www.geoaquawatch.org/event/2020-geoaquawatch-meeting/