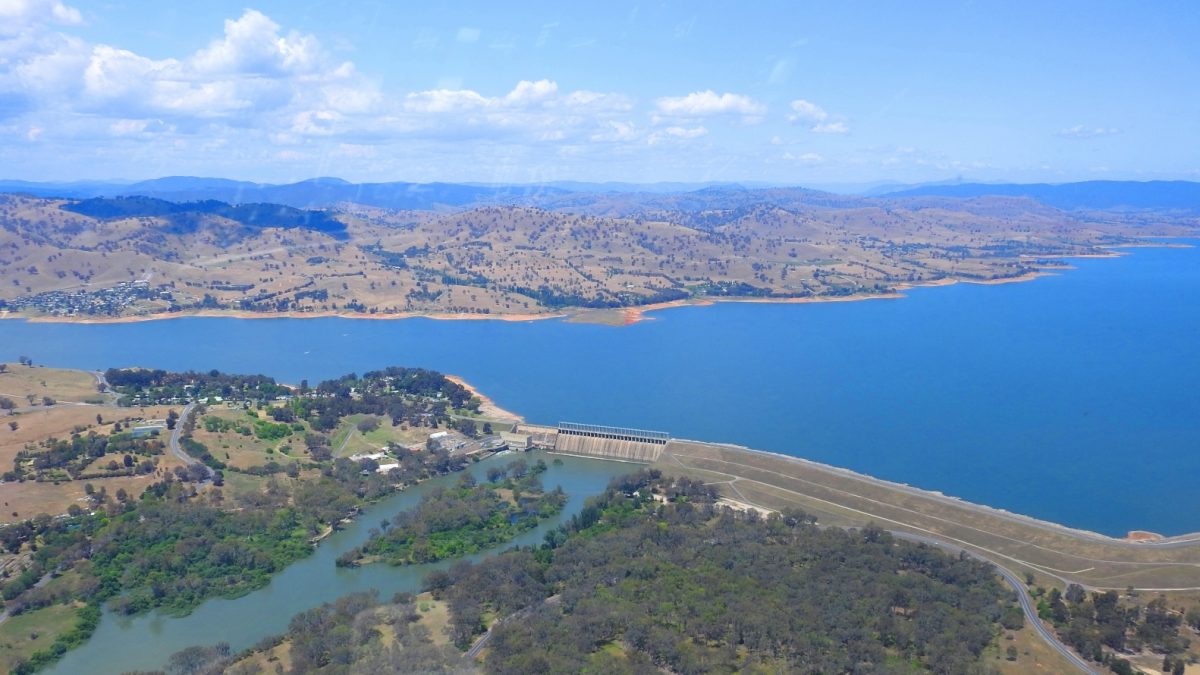 End User Consultation Workshop: HABs Early warning – Moving from thresholds to impact based forecasting
Date: 1st October 2021 (AEST 11 AM – 2 PM). Venue: ONLINE
Background
Many inland water bodies in Australia and around the globe often experience algae blooms that can impede with public health since many of them supply household needs for towns and landholders. In Australia, water from reservoirs is mainly used for stock needs, irrigation, recreation, flood mitigation and hydroelectricity, demonstrating the significant socioeconomic impact that water quality outbreaks might incur. 
The CSIRO AquaWatch Australia Mission supported by the SmartSat CRC aims to provide from 2026 routine, continental scale inland and coastal water quality information, including cyanobacteria detection for all major water bodies across the continent. In close collaboration with the SmartSat CRC and partners, the mission team is to begin the technical design process of key ground-based and space-based technologies that will form part of the AquaWatch system. Within the AquaWatch mission, an Inland water quality monitoring Pilot project will be trialled for a year using on-ground sensors network and EO for measuring real-time water quality data (chlorophyll, turbidity, algal cells, temperature) to
feed to a web-based data portal. To generate early warning and forecasting for end users, this project will use real-time analytics to integrate sensors data, satellite data and predictive modelling.
Lake Hume is one of the case studies where joint research between CSIRO and the PrimeWater consortium is exploring multiplatform optical data for assessing water quality. Additionally, this joint initiative aims to assess the predictability of algal blooms – in terms of timing, extent, and intensity employing both process-based and data-driven, machine learning models. PrimeWater will further evaluate the limits of those modelling approaches in terms of their sources of uncertainty and forecast horizons. 
Workshop overview
Both PrimeWater and AquaWatch missions aim at establishing a complete value chain linking science with the water sectors actual needs. Both projects are implementing a comprehensive consultation process with end users, scientists and water professionals, ensuring the co-development of added value, intelligent products and services for hydroecological hazards, early warning and predictive management. This workshop intended to initiate a discussion on possible ways of re-purposing short to medium-term water quality forecasts into an early warning service for HAB outbreaks. 
Objectives
Inform local/regional Stakeholders of the current research findings of the PrimeWater and AquaWatch projects and demonstrate the early version of the operational forecasting service for inland freshwater systems implemented on local and international case study sites

Share experiences from managing HAB-related risks in Australian freshwater

Discuss how forecast-based early warning services for HAB can improve risk management operations

Stimulate further work and foster engagement for the next phase of the projects
Participants
Representatives from local and regional stakeholders within the Murray-Darling Basin.
Report
The report is available here: https://www.primewater.eu/wp-content/uploads/2018/08/PrimeWater_CSIRO_1Oct2021_EUF.pdf